African Apostolic Summit (AAS) will start similar work in Africa as European Apostolic Summit is doing in Europe; to reform the Church of Christ back to the Bible model expressed in the ways of the early church functionings. This means to get back the five fold ministry, apostles, prophets, evangelists, shepherds and teachers, in building up together the Body of Christ according to Eph. 4:10-16.
"He who descended is also the One who ascended far above all the heavens, that He might fill all things. And He Himself gave some to be apostles, some prophets, some evangelists, and some pastors and teachers, for the equipping of the saints for the work of ministry, for the edifying of the body of Christ, till we all come to the unity of the faith and of the knowledge of the Son of God, to a perfect man, to the measure of the stature of the fullness of Christ;
that we should no longer be children, tossed to and fro and carried about with every wind of doctrine, by the trickery of men, in the cunning craftiness of deceitful plotting, but, speaking the truth in love, may grow up in all things into Him who is the head--Christ-- from whom the whole body, joined and knit together by what every joint supplies, according to the effective working by which every part does its share, causes growth of the body for the edifying of itself in love."
Apostle, Dr. Eliah Mauza from Tanzania (hope2otherstz@gmail.com) is leading the work,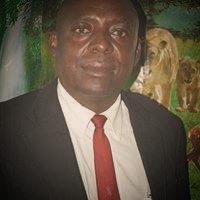 and will, with his coworkers from different African countries, form the African Apostolic Summit. AAS will start organizing national FIVEFOLD MINISTRY GATHERINGS in Africa this year 2021.
You will be informed about the African 5FM gatherings here at King's Ministries website, and soon also on facebook by African Apostolic Summit. Thank you for your prayers for this important work for the African Body of Christ, for her to continue the strong growth and good example to nations.