Five Fold Ministry Seminar via Zoom
Welcome to the Northern Ireland Five Fold Ministry Seminar 18th and 19th of September 2021. This is a 3 session seminar organized by the European Apostolic Summit. Everyone interested of the general purpose and task of the 5FM is welcomed to join the Seminar. Even if this is for the Northern Ireland, they have opened it for people from other nations too, so you are welcome if you can follow us by English language.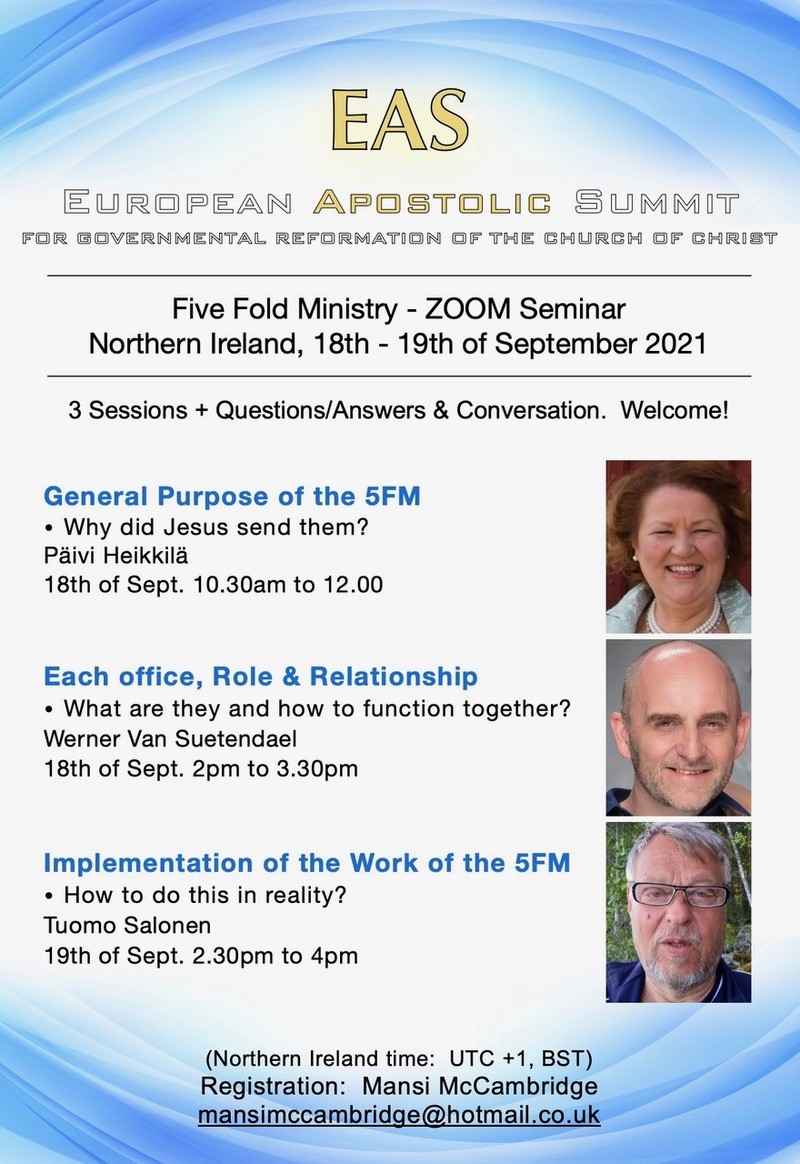 Please, register to Mansi McCambridge by email (see the attached flyer) to get the code and the password to each session.
This same Seminar will be soon in other nations and languages too; in November in Finland, and after that in Estonia and some other countries right in the beginning of next year.