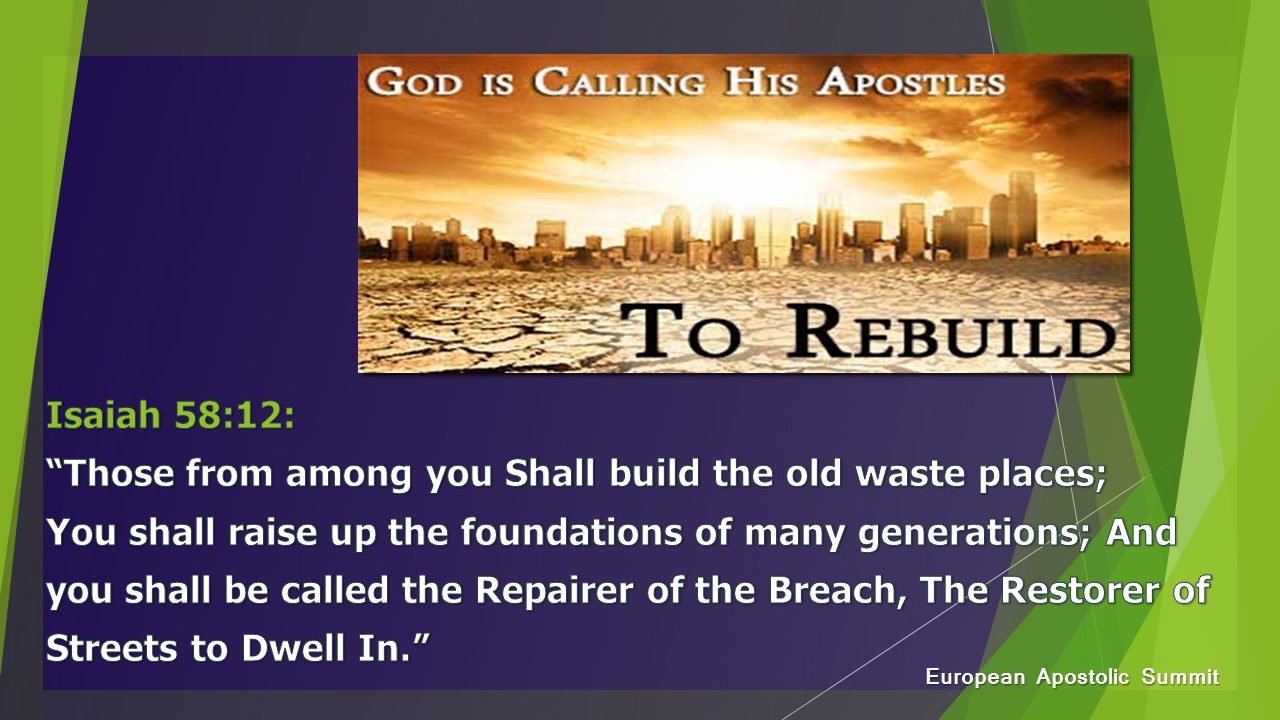 WAR STILL GOING ON AGAINST THE THRONE OF DAVID
Jesus Christ has His Kingdom on the throne of David, which God Himself has established.
The war against it seems to continue until the very end and His coming, when His kingship will be obvious to all. But He is bringing His governmental order already to His living Body, which He is gathering and building to the full measure of the stature of Christ (Eph 4:10-16, 5:27).
He has given people to the fivefold offices to build this living Temple with Him "UNTIL we all come to the unity of the faith and the knowledge of the Son of God, to a perfect man..." (Eph.4:13). Even today there are true apostles, prophets, evangelists, shepherds and teachers sent by Lord Jesus Himself. Not all apostolic ministry is man made self promotion, or fabrication of the devil, don't let the enemy put fear in you, to deceive you! Discern by the Holy Spirit what is from the Lord, and what's not. You have the Spirit of Truth in you!
The return back to the early church model is going on. The Lord is calling His Church to repent and to turn back to the her first deeds. Holy Spirit is going to reveal all the works of the devil to those who really seek to do the will of the Lord. The Nigth is drawing near, we need to wake up and lift our heads from the soft pillow!